Participants from ConVerge Wallonie in Charleroi, October, 2017.

Twenty-three worship leaders from a dozen churches in Belgium and Spain attended the first Immerse Worship Camp organized by the European Worship Institute July 13-15.

We worked with Brussels Christian Center's interim worship leaders Tony and Wandie Gonzalez to organize a 'Focus' training session on March 25, 2017 for their worship team. What a joy it was to spend time with this precious team, of which we were a part of for 13 years. Although many team members have come and gone, God continues to bring in talented people to serve on the Christian Center worship team.

Our first ConVerge Antwerp was in partnership with the national youth organization 'PJV' and held October 29, 2016 at The Lighthouse in Antwerp. Some 90 worship leaders and their teams from across northern Belgium attended.

We partnered with 'Hope for Wallonie' for our first ConVerge Wallonie in Charleroi on October 1, 2016. Thirty participants from 13 churches participated.
We held a Focus Session at Christian Center in Rhode-St-Genese, October of 2015 for the adult and youth worship teams.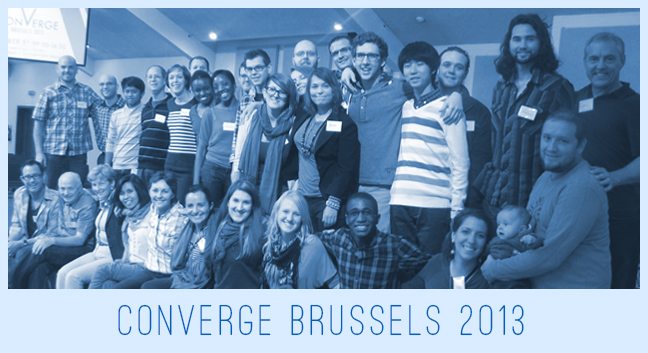 It's been two years since we've held a ConVerge in Brussels but our next one is scheduled for October 22-24 in Brussels.